Club Review: Copas or No, Pass?
Here we are again, venturing on the Peperstraat in search of an adventure on a busy Friday night. Yes, you are absolutely right: Groningen offers more options than the ever-busy "Student Heaven", but I am not quite ready to start exploring unknown lands. This week, we are taking a closer look at Copas and whether or not it's really worth your while.
Music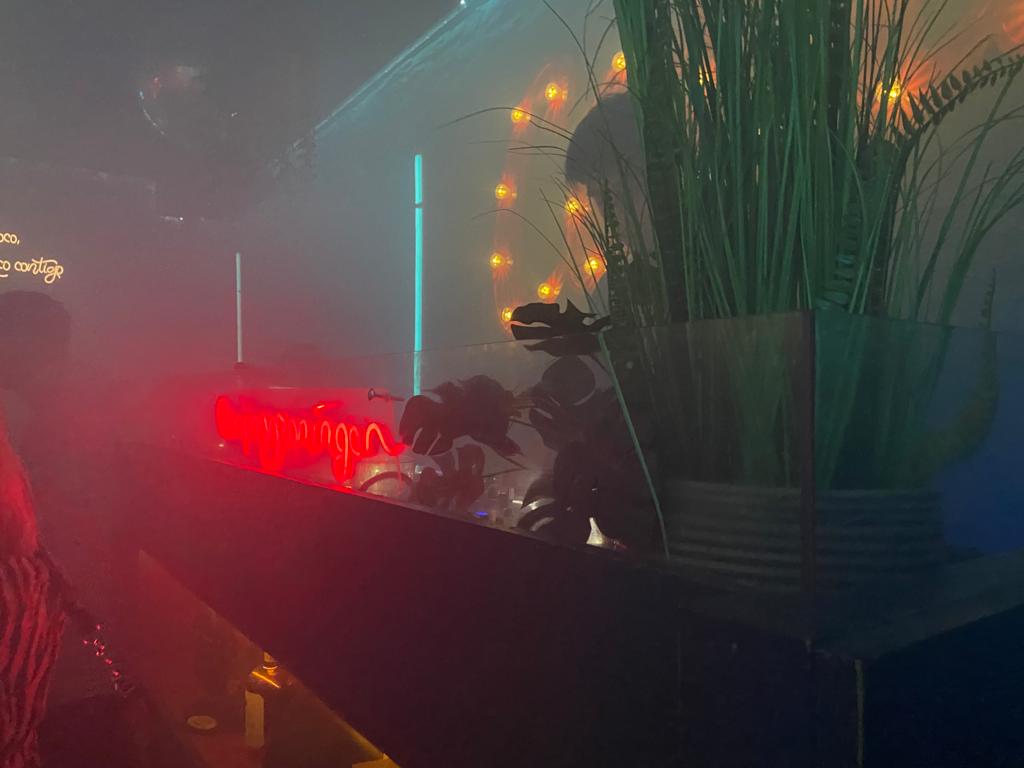 As Copas announces on its website, the music varies from "classic to trendy with a Latin twist" and I don't think there's a more accurate description. They are the only club in the North of the Netherlands that play mostly Latin music, and I think that's what makes them unique. While in Sunny Beach you experience a variety of tunes, here, the musical scene is more focused on one genre. What I really like about the music, though, is that it really flows together as Copas spares no expense and hires top-tier DJs. It really feels like a club in all its glory, and I will even go as far as to say that they have more class than Sunny Beach in the music department. However, it can become a bit subjective if you take the "personal taste" factor into consideration, as not everyone enjoys the scene. I personally love to sway my hips on some Shakira tunes ('cos they never lie), but I do know some people that can get tired very fast if they listen to the same genre for too long. My advice is, if you want good Latin music to shake some booty to, stopping by Copas is a must.
Crowd
This area is a bit grey for me, so I will just give you the facts. While I've never had a bad experience, I can't say that I've had a brilliant one either. The people are fine and they mostly keep to themselves, but you do encounter the occasional angry person who will start jumping on your feet like they own them. Let's not confuse a club for a bouncy house, shall we?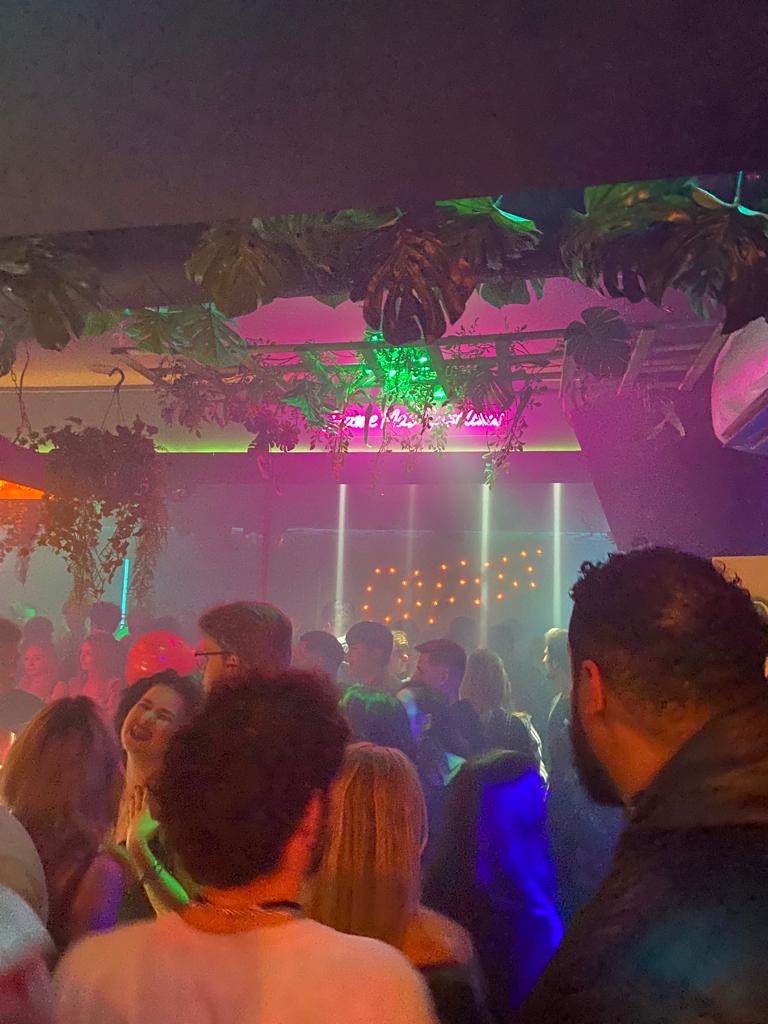 Despite the negative, I think the atmosphere is pretty nice and I never get a bad vibe when I go there. I've been to clubs where some things can feel off, but this hasn't happened at Copas. Feeling safe when partying plays a huge role in how much fun you have, because, personally, I don't just start randomly dancing when I feel threatened.
The Instagram-able Factor
This aspect deserves a whole section, as the place looks very pretty inside and it has some features that are Instagram worthy. If you've ever watched a Spanish show on Netflix, you'll see the characters going to colourful parties, and Copas looks like it's been taken right out of one of those shows. The neon lights, the smoke, the fake vines…overall, this club Instagram picture heaven. There's even a cool swing, and I'm sure we can all think of someone who's posted a picture with it. On the downside, Copas is usually very crowded. So unless you plan on getting there 10 minutes before they open the doors, kiss that aesthetic Insta story goodbye.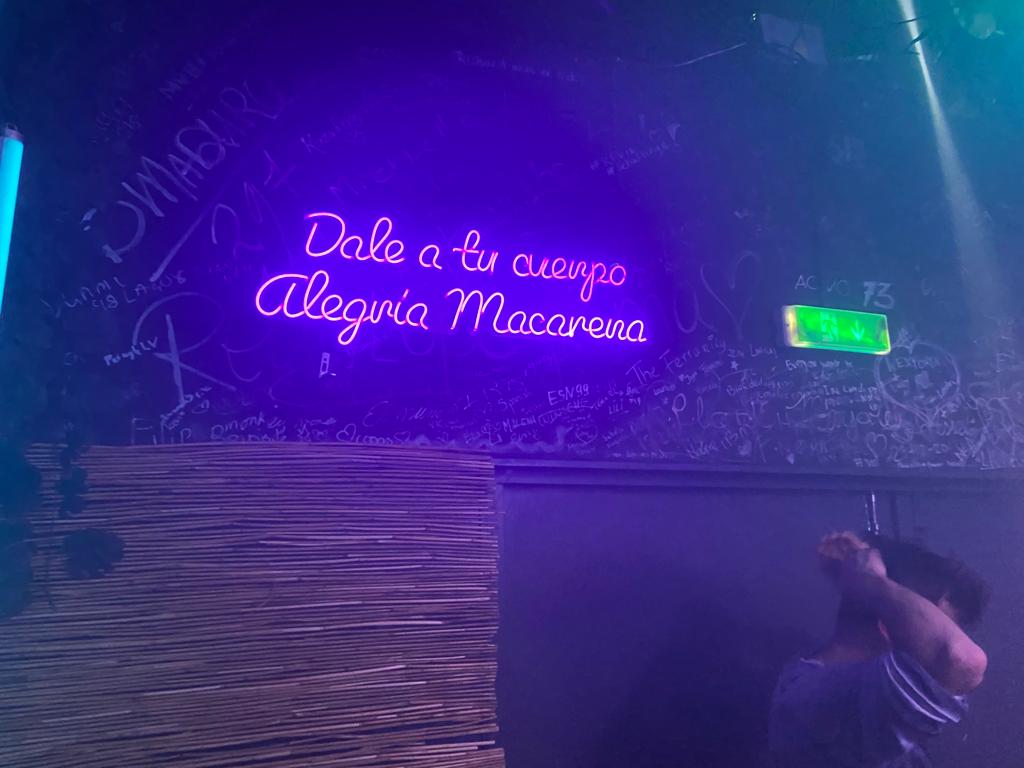 Honourable Mention
One honourable mention goes to the pole that they have at the bar. No, they do not have any strippers, but it exists as a fun accessory that people get to make use of after they had one too many tequila shots.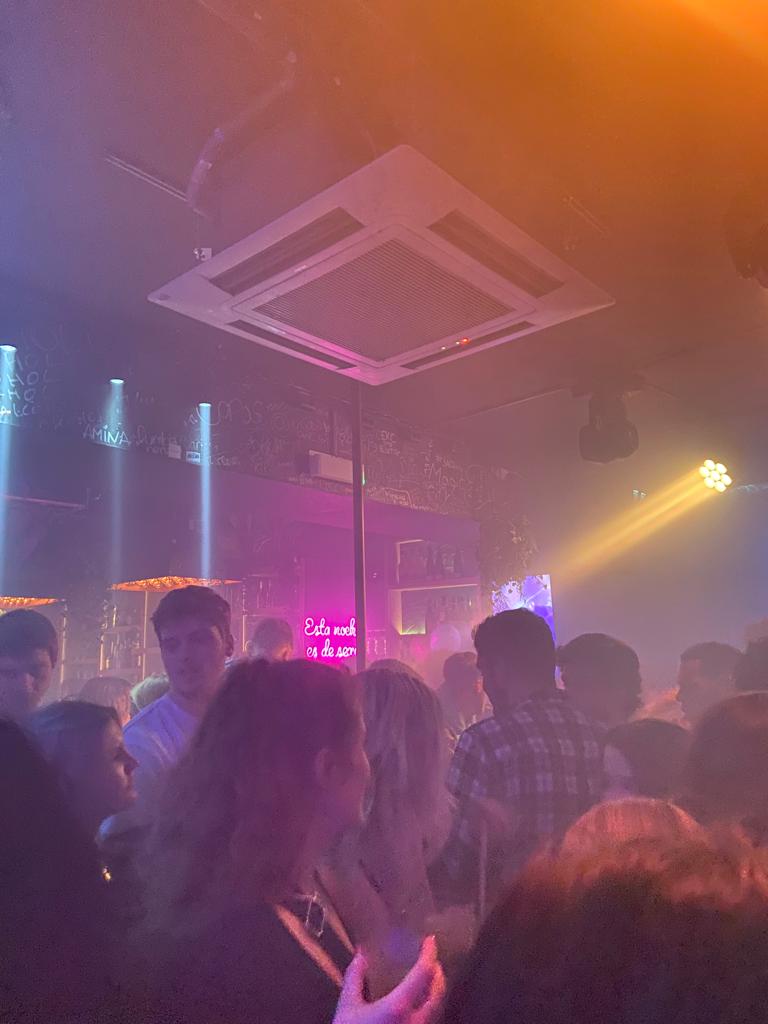 All in all, I think Copas is a good place to party, but I couldn't stick to it for a whole night since bar-hopping is my cardio. I do feel very neutral about this club, it's not the best, but it's not the worst either. If I compile all the facts, I think they result in: an ok-time is better than no-time. In answer to the question "Copas or no, Pass?", I say "don't pass by Copas without at least going in to get a picture for Instagram