Things to do around Groningen during the Summer Holidays
Beware: during the summer, Groningen turns pretty much into a quiet ghost town, with all students visiting their mum/girlfriends/home squad. But don't worry! There are still many things to do in/around Groningen during te summer. Check our list below for some awesome ideas! All travel times are calculated from the Groningen Central Station.
The whole summer:
Lauwersoog
Travel time: 1 hour by train

Lauwersoog is a village near the sea in the Northern part of Groningen. You can do a lot of different things there, such as seal watching, hiking, a safari, or even camping for a few days. The best thing about this place: it's got a Dark Sky License. This means there's no light pollution at night and you can fully enjoy that wonderful starry night.
Price: depends on your choice of activities. You can always check lauwersoog.nl for more information.
Pieterburen Seal Center
Travel time: 50 min- 1 hour by train
This is a rescue center for injured or orphaned seals. You can have a look at the seals, learn about their daily life and the ocean.
Price: €8,50 p.p.(if you buy tickets online, when you buy them there it's €9.50 p.p.)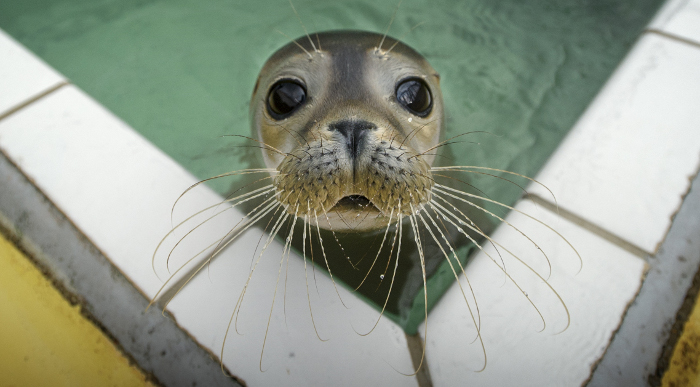 Hoornseplas
Travel time: By bike: 15 mins, by bus: 20-30 mins
This is the go-to lake near the city center. You can have a swim, play beach volleyball, enjoy the nude beach if you like, or keep your pants on and have a drink on the grass.
Price: free
Paterswoldsemeer (lake)
Travel time: By bike: 25 min, by bus: 30 min
If you like sailing, this is the place for you. There are a lot of small islands in the lake, to which you can only travel by boat. Get yourself a boat or a canoe and enjoy the privacy.
Price: canoe: €5 per hour, sailboat: €35 per hour
SpaWell Peize
Travel time: By bike: 35 min, by bus: 35 min
Relax in the spa, have a massage, sweat in the sauna and swim in salt baths. Just your regular luxury spa.
Price: depends on what you want. Regular entree: €35, but they've always got special offers.
Canoeing at 't Peddeltje
Travel time: in the city center
Get yourself a canoe and see the city of Groningen from the canals.
Price: two-person canoe for two hours: €15. There are more options at t peddeltje.nl
Jam sessions (that you can join!)
Travel time: in the city center
Jam sessions in Groningen are everywhere! It doesn't matter if you're a born guitarplayer/singer/drummer or not, some sessions are for professionals and others are for everyone. It's also great to watch and enjoy others' jam. There are jamsessions everynight, so take a look around and find your favourite spot! For example, at Café 't Zoldertje on Tuesdays and Thursdays.
Price: free
Chilling in the Noorderplantsoen
Travel time: 10 min by bike
This place is filled with students during hot weather, so there's always someone to hang out with.
Price: free
Food Festivals
Travel time: 10 min by bike: at Noorderplantsoen and EM2 (Energieweg 10)
2nd of June: Frituurfestival (Frying festival) @EM2
5th until 7th of July: De Culinaire Verleiding (The Culinary Seduction) @ Noorderplantsoen
15th until 25th of August: Noorderzon @ Noorderplantsoen
Price: free entrance
Bad Nieuweschans (wellnessresort)
Travel time: 55 min by train
Relax at the oldest and best known wellnessresort of the Netherlands.
Price: From €20, depends on what you want to do there
Drouwenerzand
Travel time: 1 hour by train
So, this is mostly a kids amusement park, but with your ticket you get an endless supply of fries, snacks, soup, fruit, coffee, lemonade and ice cream, it's literary ALL YOU CAN EAT :0. They do have a few nice attractions as well.
Price: €15,50 p.p.
Events
TT Assen (car racing)
Travel time: 1 hour and 10 minutes by train
This is your festival for car and motor racing. From the 28th until the 30th of June the TT Assen festival is happening. For more information you can go to ttcircuit.com
Price: from €27 per day
DELA Eredivisie Beach
Travel time: 5 min by bike: at Grote Markt
The best Dutch Beachvolleybalplayers (and some international ones) are playing at the Grote Markt. Have a beer and enjoy the sport.
Price: free
Hongerige Wolf is a festival for theatre, art, music and literature. This little village called Hongerige Wolf (Hungry Wolf) is near the sea and is surrounded by nature.
Hongerige Wolf Festival
Travel time: 2 hours by train
Price: between €22 and €30 per day (depending on which day you go) and €85 for the whole weekend + camping. Check the site for more info: festivalhongerigewolf.nl
Dichters in de Prinsentuin (poetry)
Travel time: 5 mins by bike: at Prinsentuin
This poetry festival is from the 12th until the 14th of July. There will be Dutch and English poetry.
Price: free
Nacht van Winschoten (festival)
Travel Time: 40 min by train
This three-day festival from the 12th until the 14th of July has a fair, market and sing-alongs.
Price: free
Welcome To The Village festival
Travel time: 1 hour
From the 18th until the 21st of July a little village is created in Friesland. This festival is all about sustainability and art. Next to music stages, there's also an innovative village, dedicated to working on sustainable projects.
Price: From €50
Bourtange Fortress
Travel time: 1,5 hours by train
On the 3rd and 4th of August the Fortress is transported back to the middle ages. There will be re-enactors and salesman. Besides this festival, Bourtange can be a nice history cultural visit. For more information, visit bourtange.nl
Price: €8,50 p.p. for the festival.
Paradigm festival
Travel time: 10 min by bike: at EM2 (Energieweg 10)
This festival, from the 9th until the 11th of August, is the perfect place for doing some X. (at least, that's what a little birdie told me.)
Price: From €13,50
Keiweek
Travel time: in the city center
Between the 12th and 16th of August, the whole city center of Groningen will be about the Keiweek. There is a pub crawl, a party on the first and the last day of the week, and a lot of stuff to do around town. This week the first-years are getting to know our beautiful city, but all students (also non-participating ones) are partying.
Price: Free-ish, some things cost money, some don't. Check the site for prices and information: keiweek.nl
Summerfair
Travel time: in the city centre
From the 21st until the 28th of August the Grote Markt and the Vismarkt are filled with fairground amusements.
Price: pay per amusement piece
Noorderzon festival
Travel time: 10 min by bike: in Noorderplantsoen
From the 15th until the 25th of August it's time for Noorderzon. The program of this performing arts festival is filled with theatre acts, music and art.
Price: free entrance for some things, you have to get tickets for others at noorderzon.nl
Medieval Ter Apel (festival)
Travel time: 1 hour and 40 minutes by train
On the 7th and 8th of September the largest medieval festival of the Netherlands takes place in Ter Apel.
Price: €10 p.p.